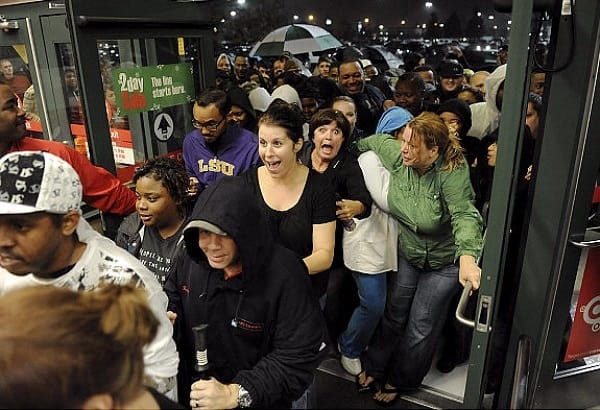 There used to be a time when brand loyalty meant something to the average consumer and let's be honest, there's still the odd diehard fan that just refuses to budge from their trusted relationship with XYZ no matter the cost.  But on a whole, times are changing, attitudes are shifting and businesses have to adapt to a more competitive market.
Recent studies have shown that consumer's main purchase influencer is price, switching brands if a product is on sale or has an extra incentive attached.  This opens up an opportunity for local businesses to cut through the advertising quagmire and get great results with letterbox marketing.  What better way to get your business flyers into the hands and homes of your customers.
Targeting Your Perfect Customer
Because of our unique targeting tools, we are able to pinpoint where your customers live based on a host of demographic data, which means it's an extremely cost effective advertising channel and one that local businesses can compete with large retailers in.  How you ask?  Good question, let's take a look at an example:
Harold's Hardware, based 5 minutes down the road from where you live are having a sale on drills for $199.  Big Daves' chain store, based 25 minutes' drive away has the same item available at a cheaper price of $179.  You'll find that the convenience factor can often outweigh price if there's not a huge difference plus people like to support their local businesses where possible. This also applies to competing with online stores, if you're customer can get their drill today, instead of in 2-5 days' time, they will most likely choose local every time.  Get your deals in front of eyeballs today, so you're not missing out on sales.
Here at Pumpt/ Printsaver/ Letterbox Delivery, we can look at the demographic data and find out which households would be more likely to buy and use electric drills, this could be based on age, income bracket, and other significant data alluding to your customer profile.
Let Your Customers Remember You
Your marketing campaign should not be a one-off effort, you should always plan a series of campaigns to ensure your name and brand keep coming back to your customers and you can form a connection.
You'll also want to make your flyer or brochure pop, not only in use of colour and graphics but size and shape.  Be sure to include a map to your local business so people know that you're only a stone's throw away.  And try to make an offer they won't be able to refuse, price is very important but so is value.
Just remember, you won't be competing with the big brands if people don't know you exist.  Letterbox marketing is one of the cheapest and most effective forms of advertising around today so why not give it a try.  Call us today to get a free quote from one of our professional staff.